House Party | A Benefit for Kelly Strayhorn Theater
KST Presents
Saturday, July 16
7:00pm – 9:00pm Immersive VIP Reception
9:00pm – 12:00am Dance Party
Kelly Strayhorn Theater | 5941 Penn Ave.
Pay What Moves You: $50 – $250
House Party shakes the foundation of KST's legacy fundraiser, Full Bloom, by injecting the sheen of a high art soirée ala The Met Gala meets the theatrics of Studio 54. The Instagram worthy VIP reception is hosted by performance artists and takes place in an immersive art installation filling the theater with a seductive glow. The dance party promises to revive the spirit of KST's signature summer celebration while supporting a season of diverse arts offerings in East Liberty.
Immersive VIP Reception Tickets: $150 – $250 
Guests experience exclusive open bar access all night, heavy hors d'oeuvres, and live performances in an immersive environment before we roll up the rug and throw down the beats.
Dance Party Tickets: $50 – $100 
Top DJs raise the roof and turn up the heat to ignite a dance party in classic KST fashion. Dance Party tickets include one complimentary beverage from the cash bar with curated cocktails, wine, and beer.
HOST COMMITTEE
Nisha Blackwell and Calvin Jackson
Demeatria Boccella and J.G. Boccella
Brian Broome
Marita Garrett
Jake Goodman and Sean Shepherd
Kilolo Luckett and John Barbera Jr.
Lori Moran
Cynthia Oliver
Kendra Janelle Ross
Rick Soria and Scott Fech
Mark Anthony Thomas
Alecia Dawn Young and Damon Young
BOARD OF DIRECTORS 
Caitlin Green, Chair
Adam Golden, Vice Chair
Lisa B. Freeland, Secretary
Joseph Decker, Treasurer
Deborah Acklin
R. Yvonne Campos
Martell Covington
Kyle Crawford
Stacey L. Jarrell
Anne Billiet Lackner
Alyssa P. Lyon
Badel Mbanga
Arthur Pang
Kannu Sahni
Richard C. Smith
---
THANKS TO OUR SPONSORS
Duolingo, Northwest Bank, UPMC Health Plan, The Jewish Healthcare Foundation, Wagner Agency, Inc., Workhorse Collaborative
ABOUT THE ARTIST
ABOUT THE DJs
Ariel / is an independent performing artist and educator working in dance/film/theatre and is a maker of transdisciplinary artworks and choreographies. They made an appearance in Tribeca Film Festival award-winning short Black Ghost Son and has worked with companies including Allure, Makeup Forever, Brunch Theatre (NYC), Vangeline Butoh Theatre (NYC), Attack Theatre, and PearlArts Studio Extensions. Notable venues where they have performed and displayed works include SPACE Gallery, The Space Upstairs, GPAC Center, Baryshnikov Dance Center, Alloy Studios, and New Hazlett Theatre. Born in the Hawaiian Kingdom and raised between Raymaytush (Northern California) and Osage land (Pittsburgh, PA), Ariel grew up in a home that practiced TCM, which distilled an awareness of being part of a provocative legacy of intel and experience directly at odds with Western societal infrastructures. This greatly informs their creative process where ancestral modalities for wellness, memory-keeping, and liberation are archived via performance/celebration.

Justin Kelly is a percussionist, DJ, and event producer exploring rhythm, movement, celebratory ritual, and improvisation. His background as a classically trained percussionist has morphed into a musical practice centered around improvised rhythm making in the contexts of jazz, electronic music, and experimental music. Hailing from the Washington, D.C. area, Justin lives in Pittsburgh where he regularly performs and produces forward-thinking events that seek to foster community and spark imagination.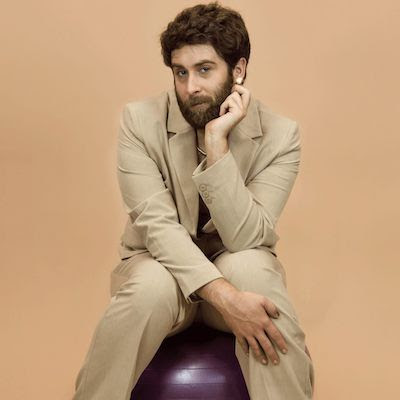 Scott Andrew is a multimedia queer-oriented video, installation,  and performance artist. He creates speculative fantasies that peer into otherworldly portals and voids. He has exhibited at MoMA's PopRally Performance Series (NYC), Ballroom Marfa (Marfa, TX), the Hammer Museum (LA), and the J. Paul Getty Museum (LA), among others. Recently, Andrew has worked as a media designer, director, producer for collaborative stage performances with dance artist Jesse Factor, drag performer Veronica Bleaus, the opera, 'Looking at You' with the Carnegie Mellon University School of Music, as well as VFX editor for the documentary film, 'Workhorse Queen' by Angela Washko, and the interactive music video, 'Gestures of Devotion', by Congregation of Drones.
Scott is an educator, advising and teaching animation, video, concept, and performance courses as an Adjunct Assistant Professor in the School of Art at Carnegie Mellon University, a Visiting Lecturer in the Studio Arts program at the University of Pittsburgh, and with the CMU Pre-college program. Scott has taught at Youngstown State University, Seaton Hill University, The Lincoln Park Performing Arts Charter School, and has conducted workshops at the Andy Warhol Museum, Mattress Factory, and Children's Museum of Pittsburgh.
Scott co-curates TQ Live! a yearly LGBTQ+ variety series that has been presented at the Andy Warhol Museum and the Carnegie Museum of Art. Along with Angela Washko and Jesse Stiles, Scott organizes a National Endowment for the Arts funded performance series called Fail-Safe, which seeks to provide a supportive space for the presentation and potential failure of performative works-in-progress. Other previous curatorial projects include the drift and the Institute for New Feeling's Felt Book.
ICY PISCES fka Deejay Aesthetics a.k.a Tresa Murphy Green is a young, dynamic, multidisciplinary artist and cultural curator. Creative, visionary and thinker Tresa Murphy Green poet, deejay, self taught artisan and organizer makes an intentional step to center the voices, perspectives and lives of black women and femmes in all forms of their work.
DJ Femi is an extremely talented multifarious DJ based in the city of Pittsburgh. Her DJ career started 15 years ago when she attended a local performing arts school, CAPA. Femi is one of the most popular DJs in the City of Pittsburgh. As she represents for all of the women in the music industry. She continues to stand for women in the entertainment industry as well as women worldwide. She is a beacon of light in the night life and a prime example that women can be great DJ's too.